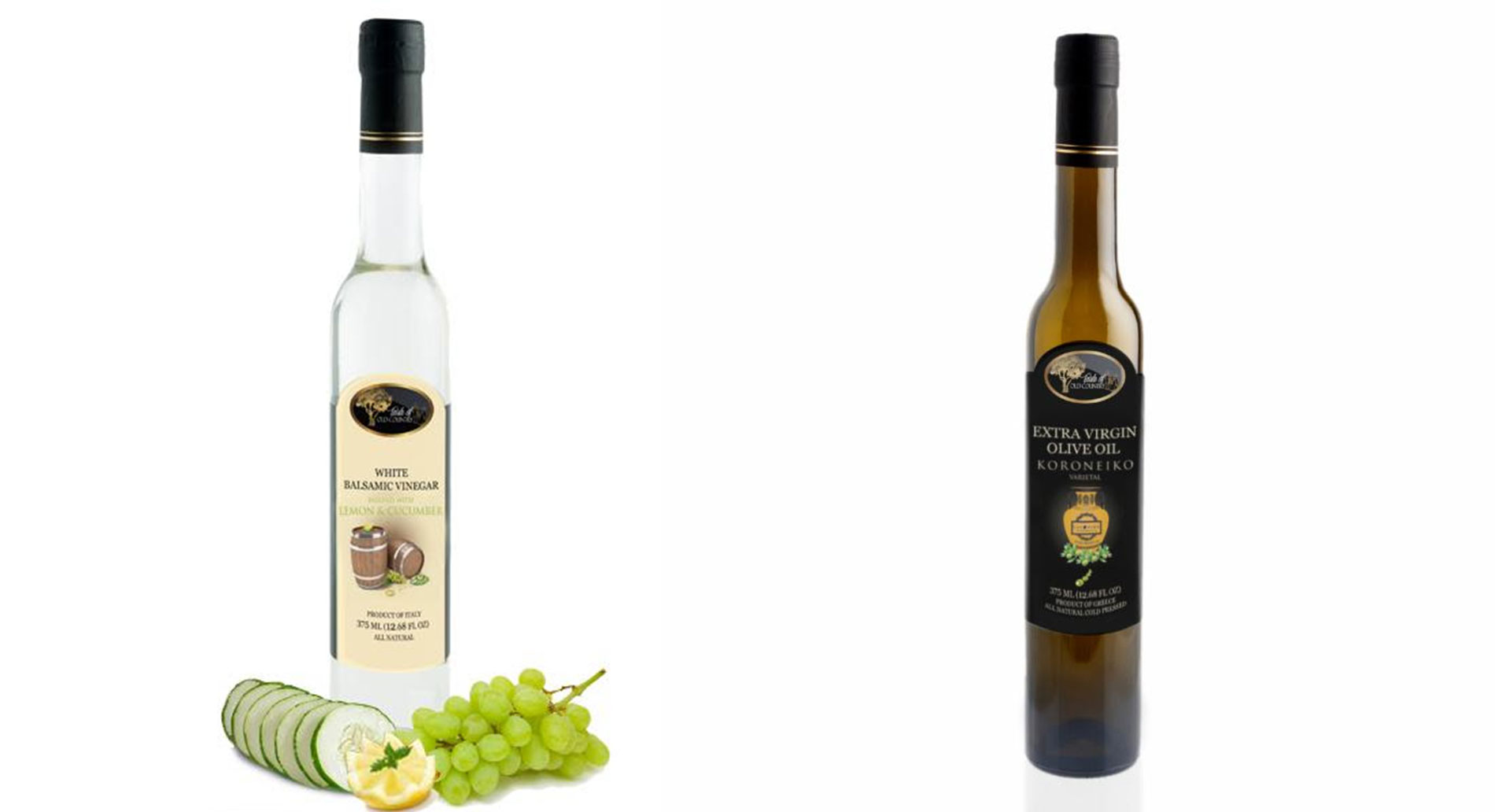 We are excited to share this month's pairing featuring our extremely popular Lemon Cucumber Balsamic and award-winning Koroneiki Traditional EVOO. The well-balanced white balsamic contains flavors and aromas of fresh-cut cucumbers and lemon zest. Pair this refreshing balsamic with the grassy and buttery-tasting Koroneiki EVOO to bring amazing flavors to your favorite foods.
At Taste of Old Country, we recommend using this pairing on salads, fish, poultry, pork marinades or our favorite – sautéed vegetables! We like to think that this divine, unique flavor combination brings a sense of the old country directly to your dinner table.
Unlike blended oils that have a shorter shelf life, this 100% unblended extra virgin olive oil remains usable for over two years.
Not only does the Lemon Cucumber and Koroneiki Traditional EVOO pairing  add incredible flavor to your favorite dishes, but it is also just as delicious separately. We love adding this balsamic to our greens, salads, mixed drinks, chicken, shrimp, scallops and other seafood. Combine it with Greek seasoning, basil, lemon, blood orange or our traditional extra virgin olive oils to create the perfect vinaigrette.
As always, we recommend three servings of EVOO to one serving of Balsamic Vinegar.